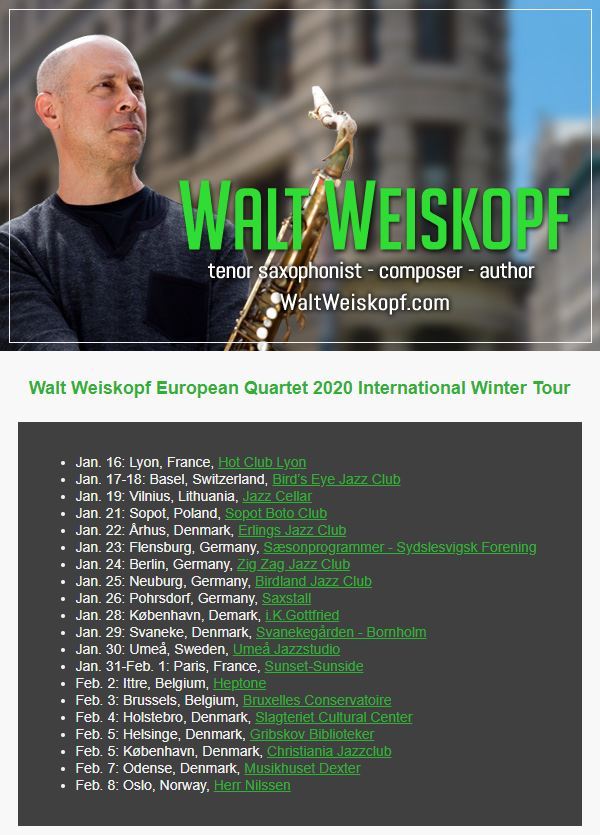 Walt Weiskopf European Quartet Tour 2021
New Singles available Spring 2020
Walt Weiskopf – sax
Carl Winther – piano
Andreas Lang – bas
Anders Mogensen – drums
On Tour January 15th thru February 7th 2021
After 3 1/2 weeks European tour of January and February 2020 Steely Dan Saxman Walt Weiskopf is ready for a new tour with his European Quartet. It is now a full and personally sounding quartet, who Walts expresses as his best band ever. A statement the 3 danish rhythm men are very proud of!
The Quartet has released 2 cd's, that has been well received throughout the whole world. More of the tunes recorded has been chosen for the most played playlists on Spotify.
The band will tour Europe January 15th thru February 7th 2021.
Single:
https://WaltWeiskopf.lnk.to/Soultrane
Full Size album:
For updates:
http://www.facebook.com/waltweiskopf
http://www.facebook.com/andersmogensenmusic
Pressrelease for 2020 tour:
https://www.andersmogensen.dk/wp-content/uploads/press-release-wweq-announces-2020-european-tour-final-1.pdf
Cover of Worldwide: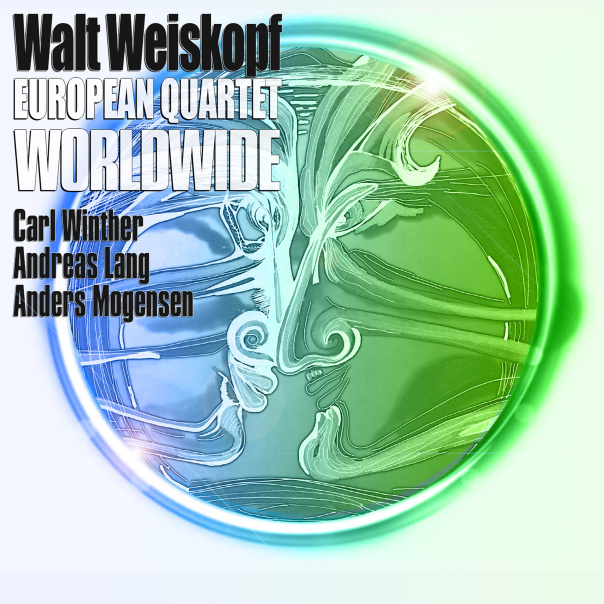 Review from London Jazz News:
LondonJazzNews(10-19)
We hope you have interest in having our band. We are looking very much forward.